Pattern Making
H. Downs & Sons produce pattern equipment in wood, resin, or metal to suit the foundry's method of production and your own requirements. Costs can be saved where possible by using strickling, 1/2 patterns or polystyrene. We can also handle costings for various drawing file formats; .dwg .igs etc.
Contact us
01484 428203
From customer's drawings we have to manufacture a pattern generally from wood, although we can use metal, fibreglass or polystyrene. Allowances are made on the sizes of the pattern to allow for the shrinkage of metal as it cools. Iron contracts at 1 mm every 100 mm, steel 1 mm for every 60 mm. Each metal has its own rate of contraction and the pattern is built taking this into account. Where the finished casting is to be machined an allowance of 5 mm to 15 mm is added to cover machining.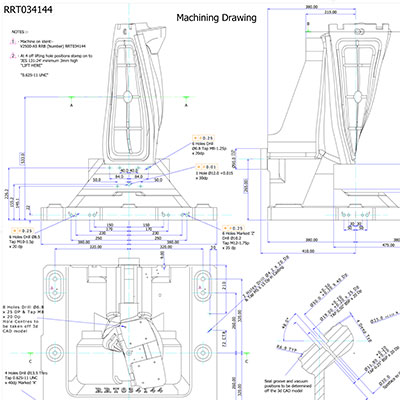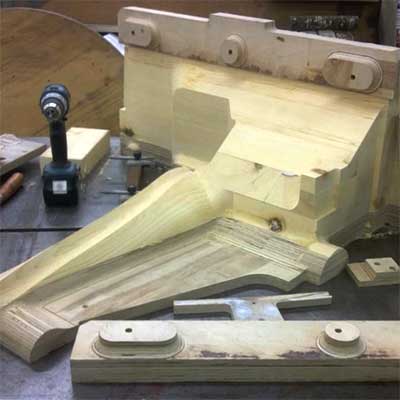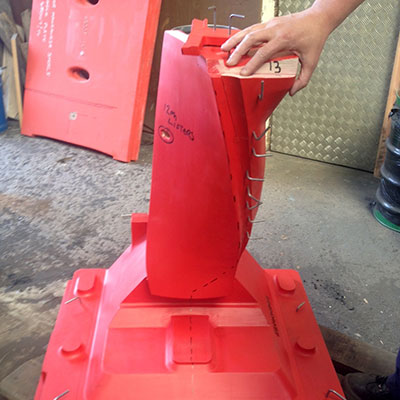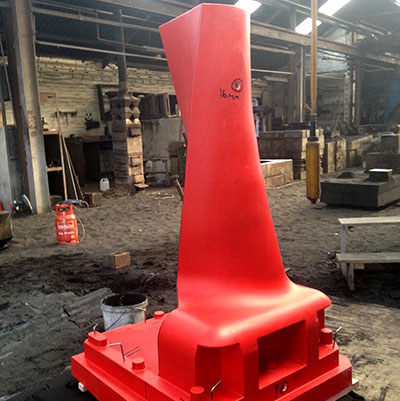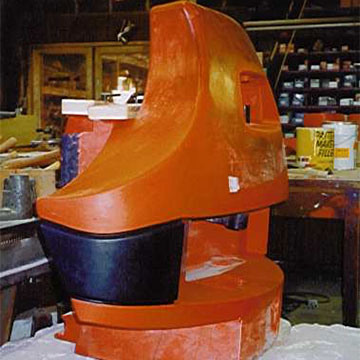 This is a pattern, shown upside down as used on the vehicle, to make a 1 tonne counterweight casting for a JCB forklift truck. We were involved at the initial design stage and produced castings from a flimsy model for sampling. Adjustments were made to fit the casting to the auxiliary engineering of different motor types, tyre sizes etc. 37 minor alterations to the pattern were made to establish fitting and cosmetic design. This casting forms the rear end of the 'teletruc' forklift. The bumper area is cast in and light clusters, insignia, tow hole all form part of the design.
Pattern shown red and black, the sample casting looking gold. The core box (black and white) is filled with sand to produce a core, which will take out the centre of this casting. The red on the pattern depicts what will be metal and the black is where the core will go.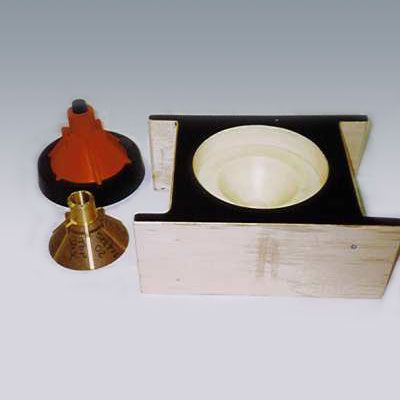 Cores are made in a sand and oil mix. They are then baked hard in an oven so they can be handled and resist the weight of iron when casting. The pattern and core boxes can be used repeatedly to make moulds and castings.